Matagorda Bay Fishing Report
Fishing Report

Things are good in Matagorda!

Call 979 479 1397 for your fishing and lodging needs.
March 8, 2022
Speckled trout numbers have declined due to the freeze last year. Trout bag limits have been lowered to three per angler. Slot length raised to 17"-23". Many more fish are going to be returned to the water. As we adjust to the new trout regulations, there are a few techniques we can practice when releasing. Catching and release is always recommended. If one needs measuring be as delicate as possible. Try to minimize touching the fish if possible. Slime provides a protective barrier. Handling or letting them flop on your boat removes the slime. Hold the line and grab the hook with some pliers. Shake the fish over the water and release. Time is a major factor. Getting the fish back in the water asap will definitely raise the mortality rate. Doing your part will help the fisheries rebound.
Fishing has been pretty steady. Trout numbers are not what we have been used to in the past. But numbers are increasing. Red fish have continued to be our staple. Wade fishing grass beds in west bay is productive. Soft plastic imitating a glass minnow is irresistible. Top waters are sure to get a blowup. Focus on bait in thigh deep water. Be sure to have a long stringer if not catching and releasing. There are some hungry sharks looking for an easy meal.
Back lakes continue to hold limits of redfish. Live shrimp under a cork or mullet on the bottom will always get a pull. Drifting deep shell in east bay is hit and miss when the wind lays down. If the surf is calm it's a no brained. Get in it. It will make a beginner look like a to. Flounder gigging has been on fire. Numbers have remained consistent. It's a great way to beat the heat and fill up the freezer. Give me a call for your next fishing trip in Matagorda. Captain Mark Talasek 979 479 1397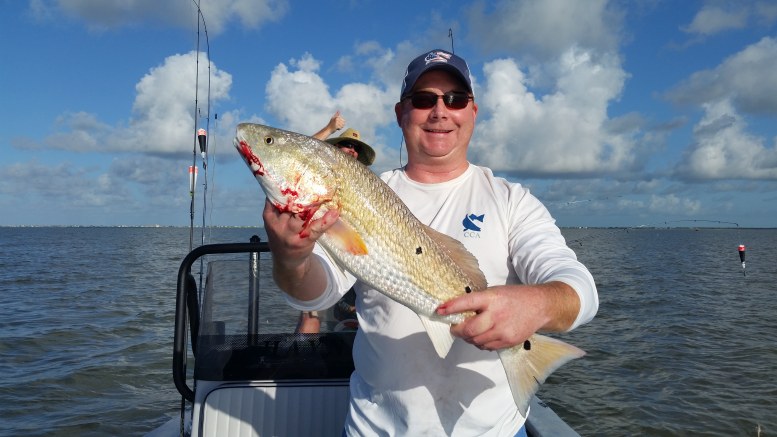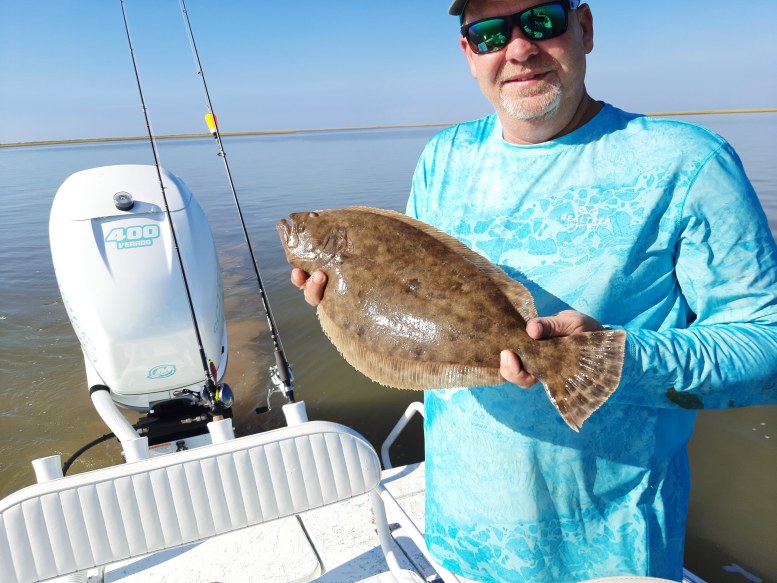 ****************************************************
Summer 2021
Mid summer temperatures are hitting the upper 90s as I write this report. On the opposite end of the spectrum from the frigid temperatures last winter. Our estuaries are recovering well from the freeze. West Matagorda is in better shape. It has direct access to deeper waters of the gulf of Mexico. Also 18 feet depths in the center for fish to retreat. East Matagorda doesn't have that luxury only seeing 7 feet on the depth finder. Access is limited to Mitchell's cut on the East end and the long stretch of the Colorado River from the west side. Most all species had to replenish from one of these inlets. Just took a little more time. But we are seeing better numbers from East Bay as well as the bigger trout it's known for. We have been using live bait under a popping cork over deeper shell when conditions allow. The shoreline has coughed up larger trout when wadefishing with artificial. It's going to be interesting to see what kind of a shrimp crop we have for the fall. Hopefully the bird action will return to the usual east bay standards. Strong winds have blown us to west bay most of my trips. Shrimp under a popping cork drifting grass beds has produced limits of trout for those wanting to stay in the boat. Wadefishing along the shoreline has been equally productive. Flounder gigging numbers have been very good. Numbers of flat fish have replenished the bay. Overall Matagorda fishing has been good. Maybe not as well in east bay but it is getting better every day.
To book your next trip to Matagorda call captain Mark Talasek 979 479 1397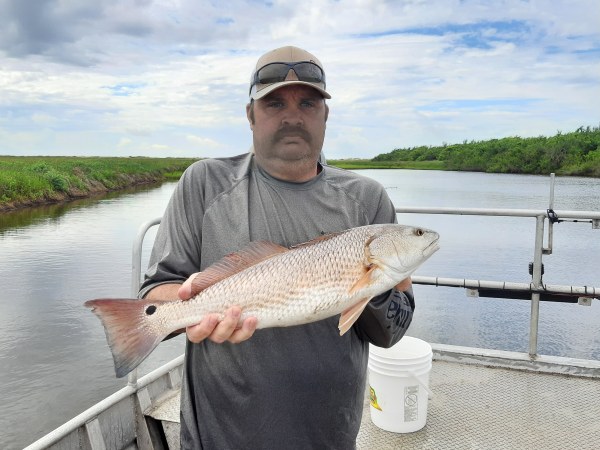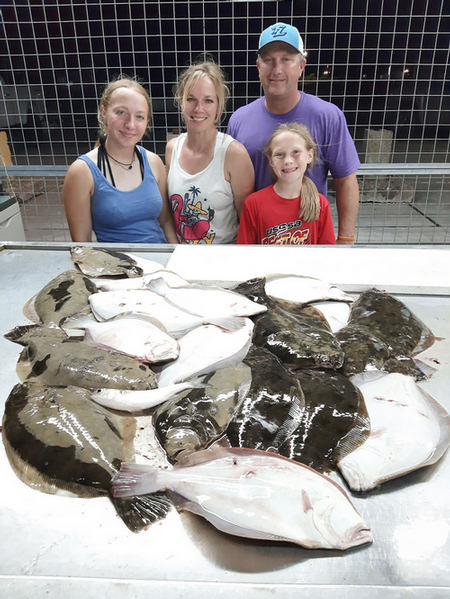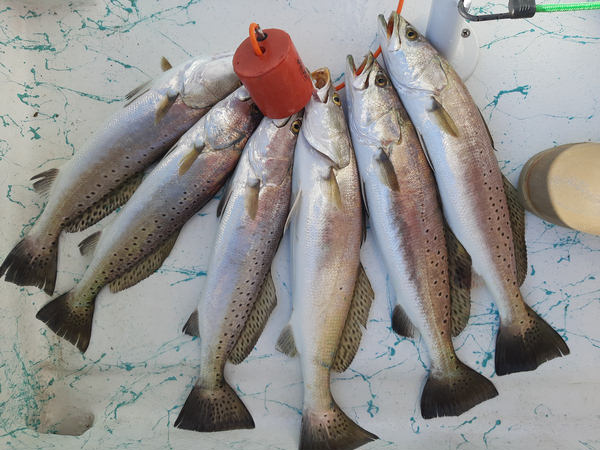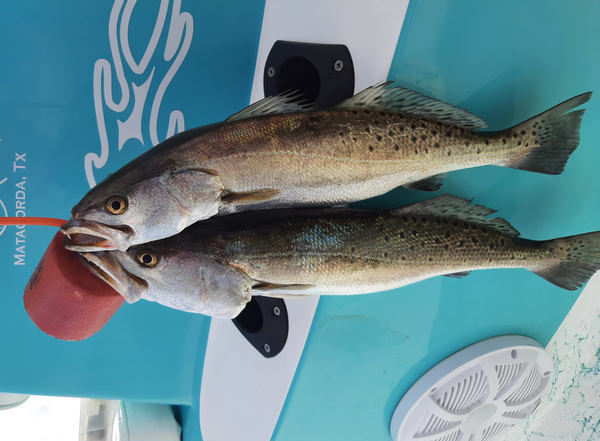 **************************************************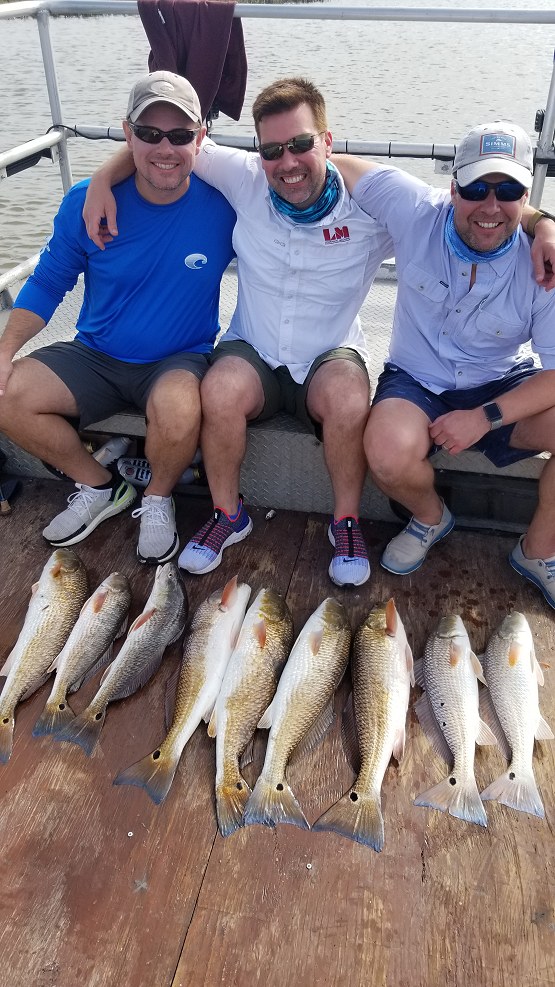 ------------------------------------------------------

Calm winds have let us fish the surf.
Flounder gigging is producing limits of flatfish.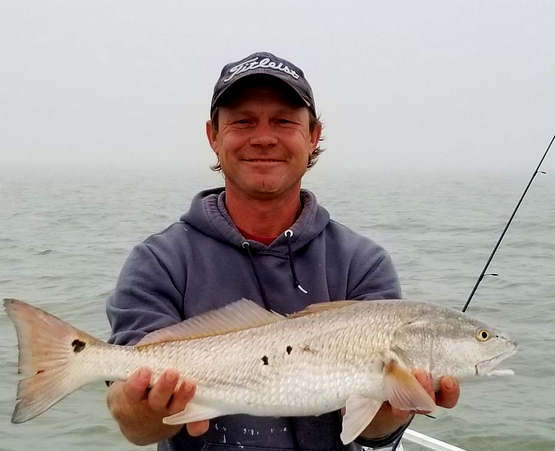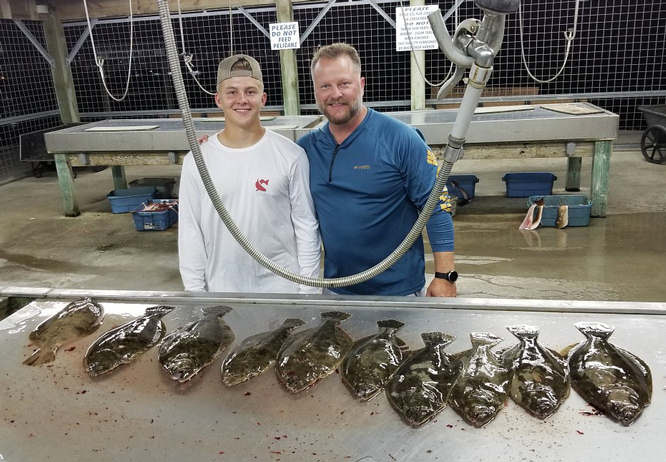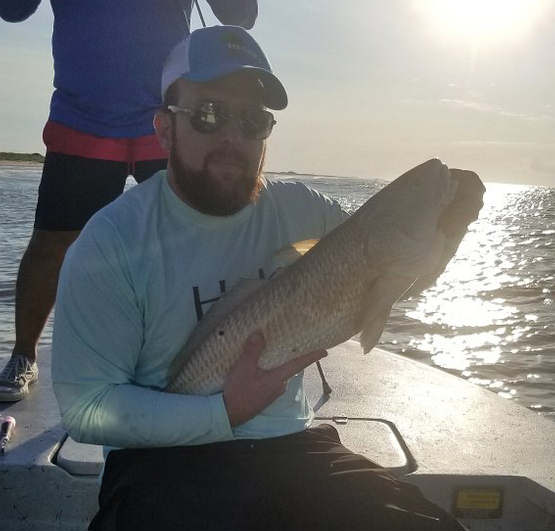 *****************************************************
Drifting deep shell in east Matagorda Bay with soft plastic has been working well. Wading the shoreline between fronts has been equally productive. Pictured is my group that won this year's Trout Blast tournament. Big trout, red and stringer.
Captain Mark Talasek
979 479 1397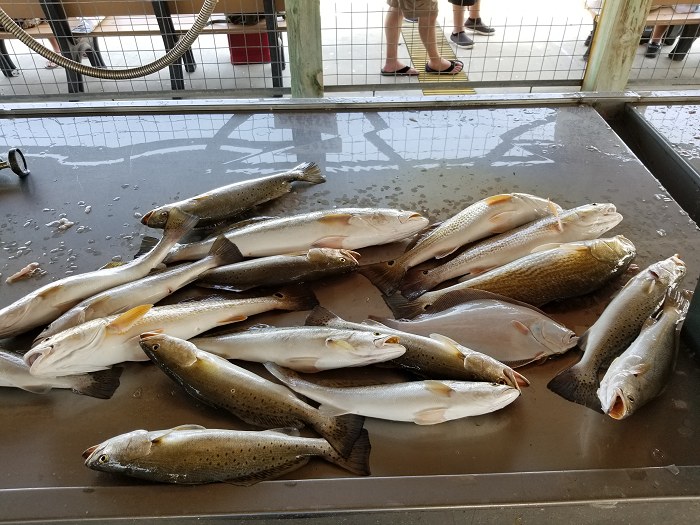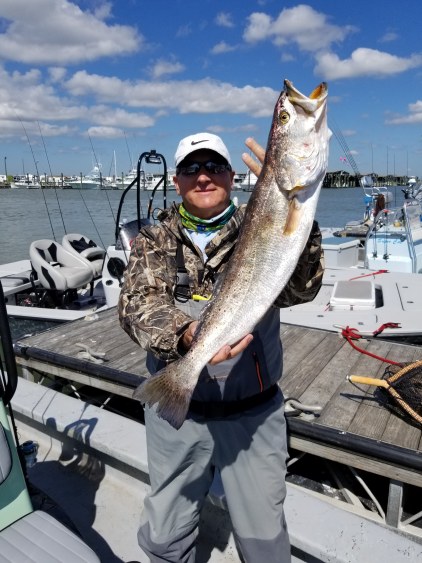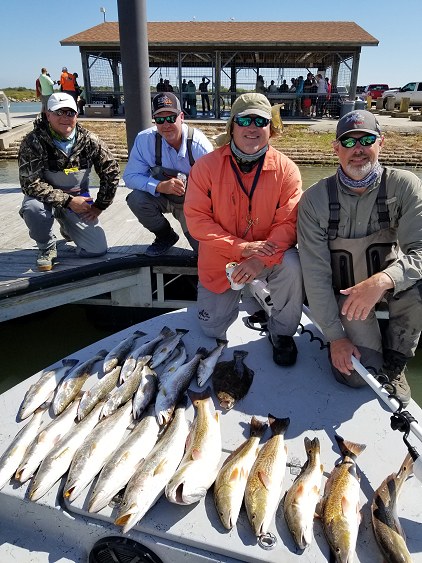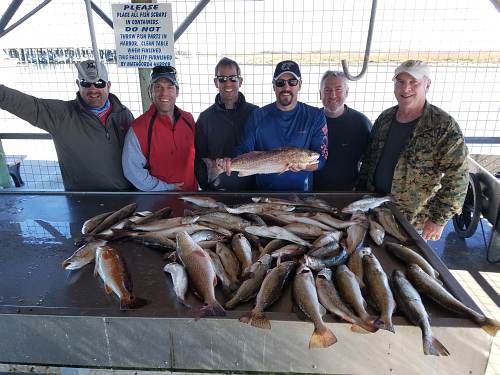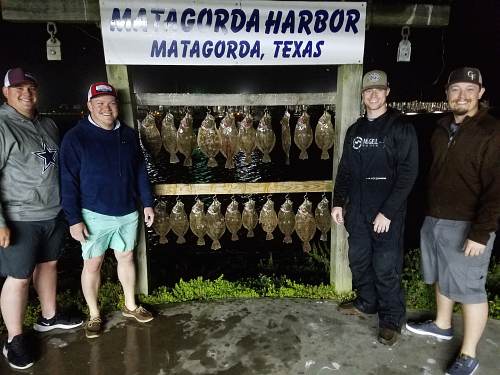 Matagorda fishing has started off with a bang. Trout and reds have been plentiful. Night time flounder gigging has consistently produces limits.
Captain Mark Talasek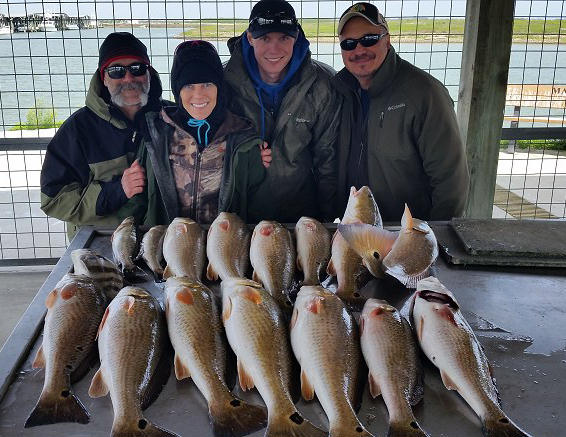 Cooler weather has loaded the Colorado River
with fish looking for the warmth of deeper water. Limits of
trout have been taken on soft plastics worked on the bottom.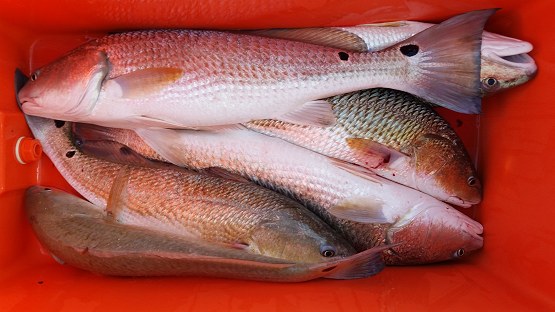 Full limits of trout have been taken in east Matagorda bay under the birds. A few redfish have been mixed in. Roach colored plastics have worked best.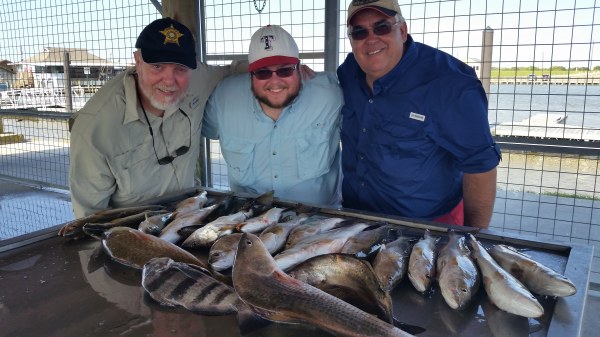 The recent water temperatures have turned on the bite.
We have drifted deep shell throwing clear plastics to box limits of trout.
Captain Mark Talasek ......... 979 479 1397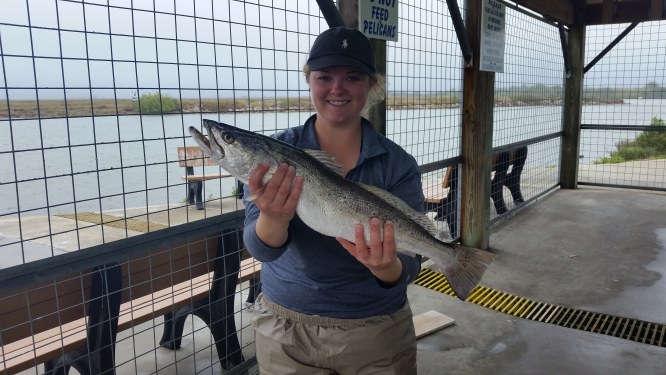 Old man winter is starting to take his grip. Water temperatures are lowering. Fish are moving to deeper water for warmth. Less people are on the water. This is the time of year I like to work on equipment. Getting everything back in tip top shape after a long fishing season. I usually ship some of my reals back to Shimano in California for a thorough cleaning. Pull the boat to the barn fixing wiring connections, trailer maintenance ect. between the rainy days and cold fronts. I am thankful for God allowing me to make a living doing what I love. As the fishing slows it allows me to chase some big girls along the shorelines. This is the time of year for a trophy trout if you want a wall hanger. When the sun comes out on a winter day mud warms up first. This in turn attracts big trout who are looking for a larger bait to eat . They don't feed as often so large mullet are their staple during the winter. I have seen trout with 12" mullet inside them. Find a muddy bottom and tie on your favorite subsurface lure. It is a grind but the rewards are worth it. Have a wonderful Christmas and God bless .
Captain Mark Talasek 979 479 1397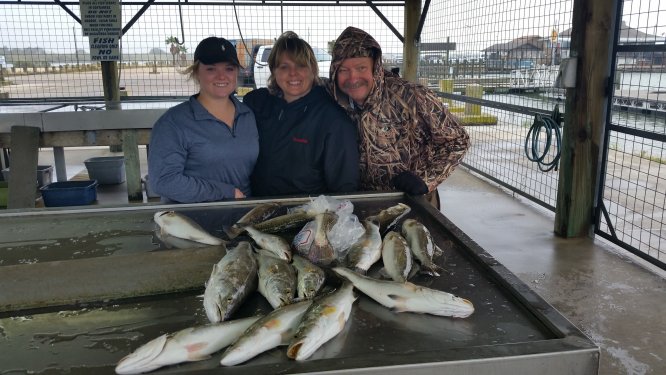 Capt. Mark Talasek
***************************************
Capt. Mark Talasek
www.talasekguideservice.com

www.MatagordaFlounder.com
Give me a call......Capt. Mark Talasek 979-479-1397